Graduate Student
M.S. Research: Cucumber downy mildew disease forecasting and fungicide sensitivity
Email Matthew: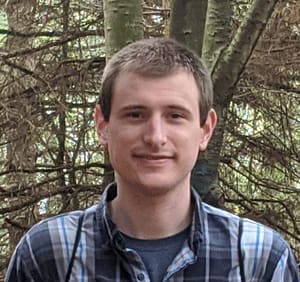 164 Plant Biology Lab
(517) 355-4576
B.S., Crop and Soil Sciences, Michigan State University
Cucumbers account for roughly $50 million in revenues each year in Michigan, the country's leading producer of cucumbers for pickling. Pseudoperonospora cubensis, the causal agent of cucurbit downy mildew is usually managed with fungicides. Michigan's cucumber producers spend about $6 million annually on fungicides in an effort to manage cucurbit downy mildew. My project will be focused on evaluating fungicides individually and as part of a program for effectiveness in managing this disease. Additionally, I will be evaluating a forecasting system for cucurbit downy mildew. The goal is for this research to provide information to help growers make management decisions.